2019 Drop-Off Event Dates
Highland Park Drop-Off Event – Saturday, September 28, 2019
Please bring a non-perishable food donation for the Francis Basket Food Shelf in Highland Park 
Properly dispose of items such as furniture and construction materials and recycle items like mattresses,appliances, electronics and scrap metal. Residents may also donate household items in good conditions for reuse.
Fees apply for most items.
Visit: stpaul.gov/recycle for details.
WHAT CAN BE BROUGHT TO THE EVENT
Drop-off events are open to all City of Saint Paul residents. 
2019 DATES AND LOCATIONS WILL BE AVAILABLE SOON!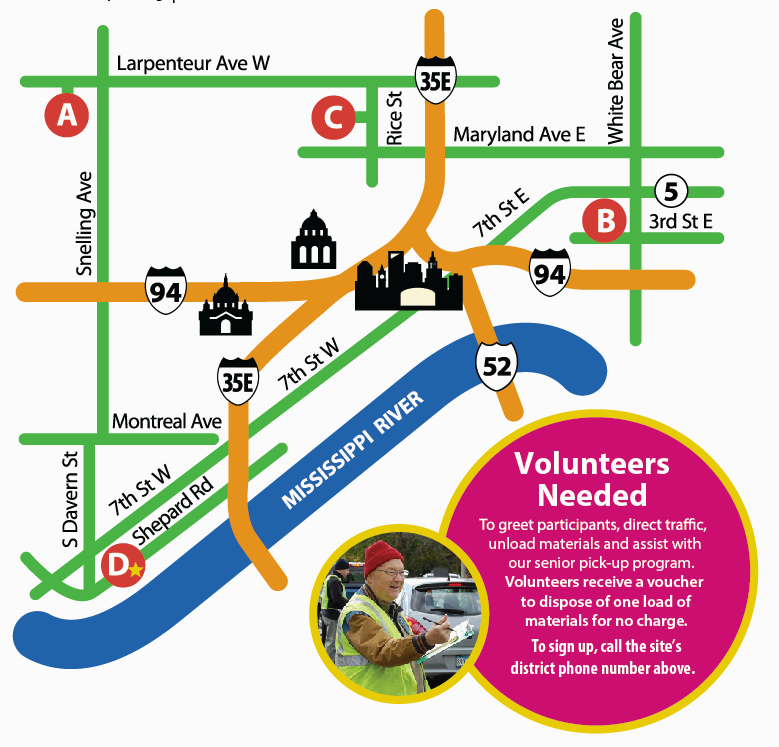 Volunteers Needed! Contact any of the event organizers listed above to help out.